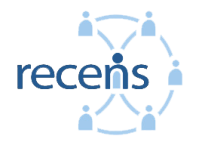 On June 19, an article published in press showed five members of our research group
inaccurately and with incomplete information. The MTA TK "Lendület" Research Center for
Educational and Network Studies (RECENS) operates from external funding as part of the
Centre for Social Science of the Hungarian Academy of Sciences. It hosts a research
supported by the ERC Consolidator Grant and a tenured Lendület research project supported
by the Hungarian Academy of Sciences (Principal Investigator: Károly Takács). RECENS is a
young research group. We were always searched for and were proud of having top talents
with us, who could be leading scientists in their field one day.
It is part of our mission to offer them opportunities at the start of their career by involving
them in innovative and cutting edge research. Some young scholars stay with us and
strengthen our research in the long run with helping us in our various fields of research areas
with operational tasks that are fundamental to later publication activities. Some of our other
young colleagues have been able to enter the most competitive universities and research
institutes in the world (only in the last few years: Oxford University, ETH Zürich, University
of Lugano, University of Ljubljana, University College London, University of Bologna,
Columbia University, Northwestern University, OECD) to continue their career in the hope of
return.
Do not risk of losing them by hate speech. We need top talents who remain in their homeland
or return to Hungary in the social sciences just as in every disciplinary field of science.
If you are interested in our work, please visit also other parts of our website and check out our
list of publications.
We are proud of the recent publications of our young scientists!
Please find below the list of recent publications of our young scientists (PDF):
https://recens.tk.mta.hu/fiatal-kutatoink-legfrissebb-publikacio-2017-2018