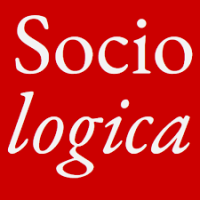 The article "A Reputation-Centered Theory of Human Cooperation and Social Organization " by Károly Takács has been published in Sociologica.
Available online here: Takács, K. 2022. A Reputation-Centered Theory of Human Cooperation and Social Organization. Sociologica, 16(2): 11-51. https://doi.org/10.6092/issn.1971-8853/14196
Abstract:
While all species are unique, only humans have been able to develop complex tools and technology, and to place energy and their environment under control. Social learning and extrasomatic storage of information enabled rapid development in recent evolutionary times. Our argument is that human uniqueness lies in human sociality. Namely, large-scale and widespread cooperation, the establishment and maintenance of social order, the use of language as a communication tool, advanced social cognition, and large social complexity built on social norms are characteristics of unique human sociality. Here we claim that reputation is a human invention that could have largely contributed to the development of these characteristics. Reputation-based mechanisms are fundamental to the emergence and maintenance of large-scale cooperation between non-closely related individuals by informing partner selection and conditional actions towards others. Reputation is the basis of informal social hierarchies that provide a guideline to maintain social order. Reputation concerns and gossip about absent others constitute a large part of human communication. This way, and with increased abilities of social cognition, we keep account of a larger set of individuals, and can be directed by norms that guide proper behavior and regulate interactions towards norm violators and their punishers. To provide a nuanced view on how reputation became key to all social features of human uniqueness, we consider its roles and dimensions starting from individual life and going towards interdependencies in dyads, small groups, intergroup relations, and large-scale societies. Throughout this journey from individual to societal life, we speculate that reputation has reached its central importance in small group life and not at a lower or higher level of complexity.